Oh no! Authentication has failed...​
This error with Authentication means Conduktor Desktop is being prevented from contacting our authentication server (https://auth.conduktor.io) or the other way around, something is preventing our authentication server from contacting Conduktor Desktop on your computer to finish the identification flow.
Authentication can fail for several reasons, see here. The typical issue is VPN related, we would suggest you send the link to our docs of what can be the issues with Authentication to your network team and then ask them for two things:
for https://auth.conduktor.io to be put onto the required allow list(s)
for the certificate(s) related to your VPN.
When you have the certificate(s) you can add them to your Conduktor Desktop instance as shown in the screenshots below.
First, go to the bottom right and click the "cogs" symbol, from there click "Network/Settings".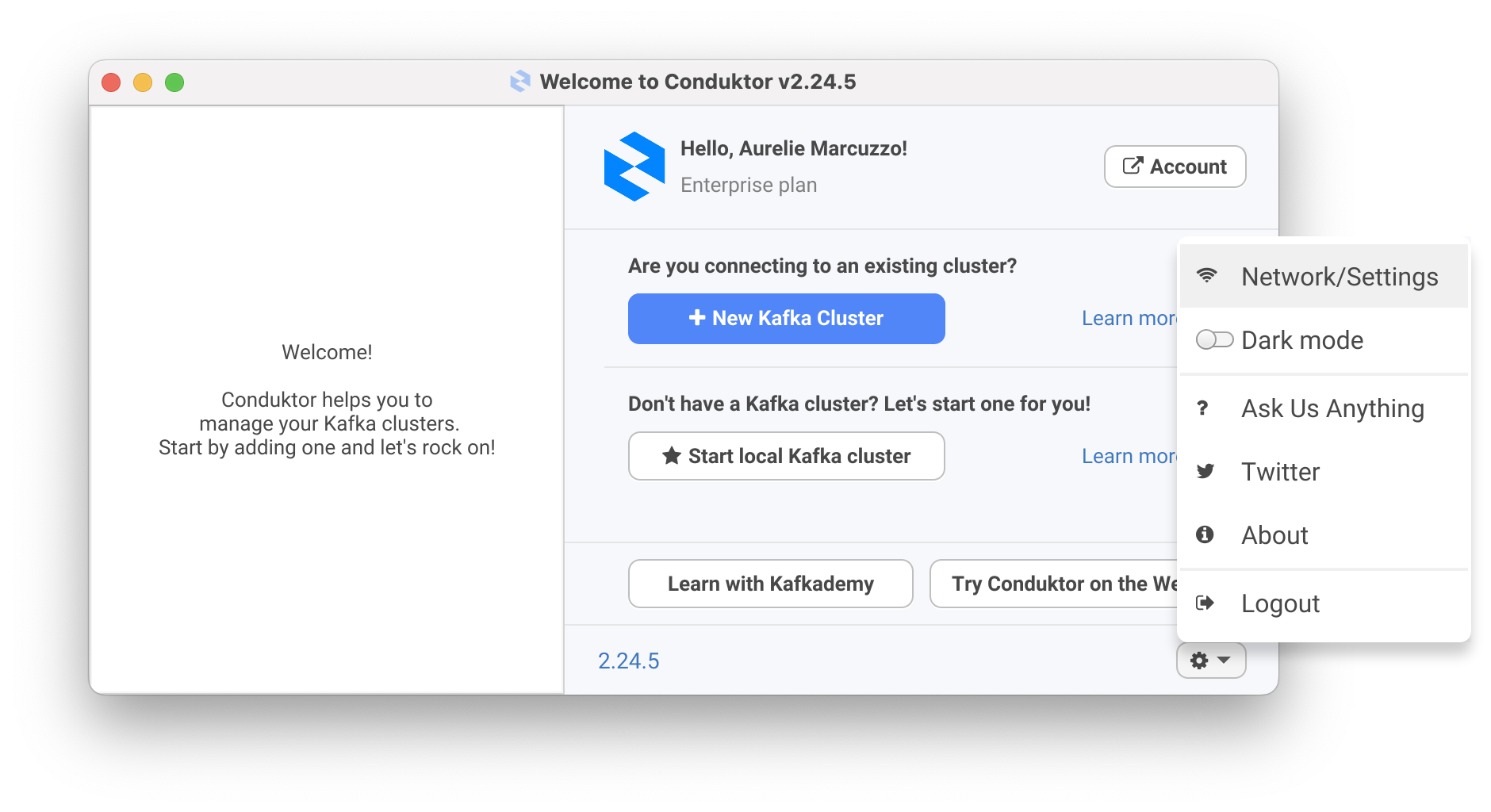 Then, in this tab, go to "Trusted Certificates" and add the certificate(s) here.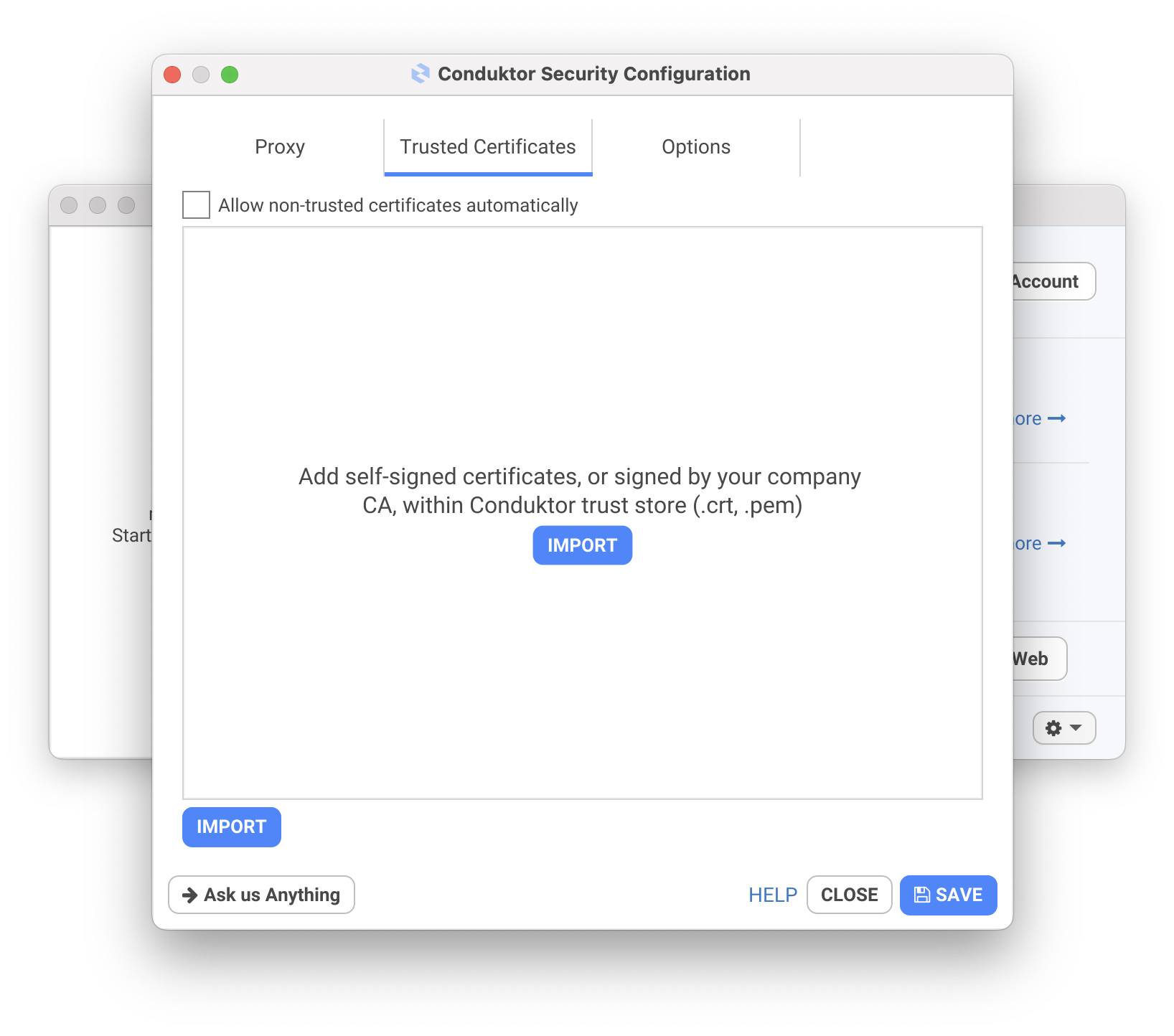 This should hopefully help with regard to your VPN.