Conduktor Desktop shows that you're using a Free Plan, but you are actually on an Enterprise or Professional Plan?
When you log into Conduktor Desktop, you might see the following window: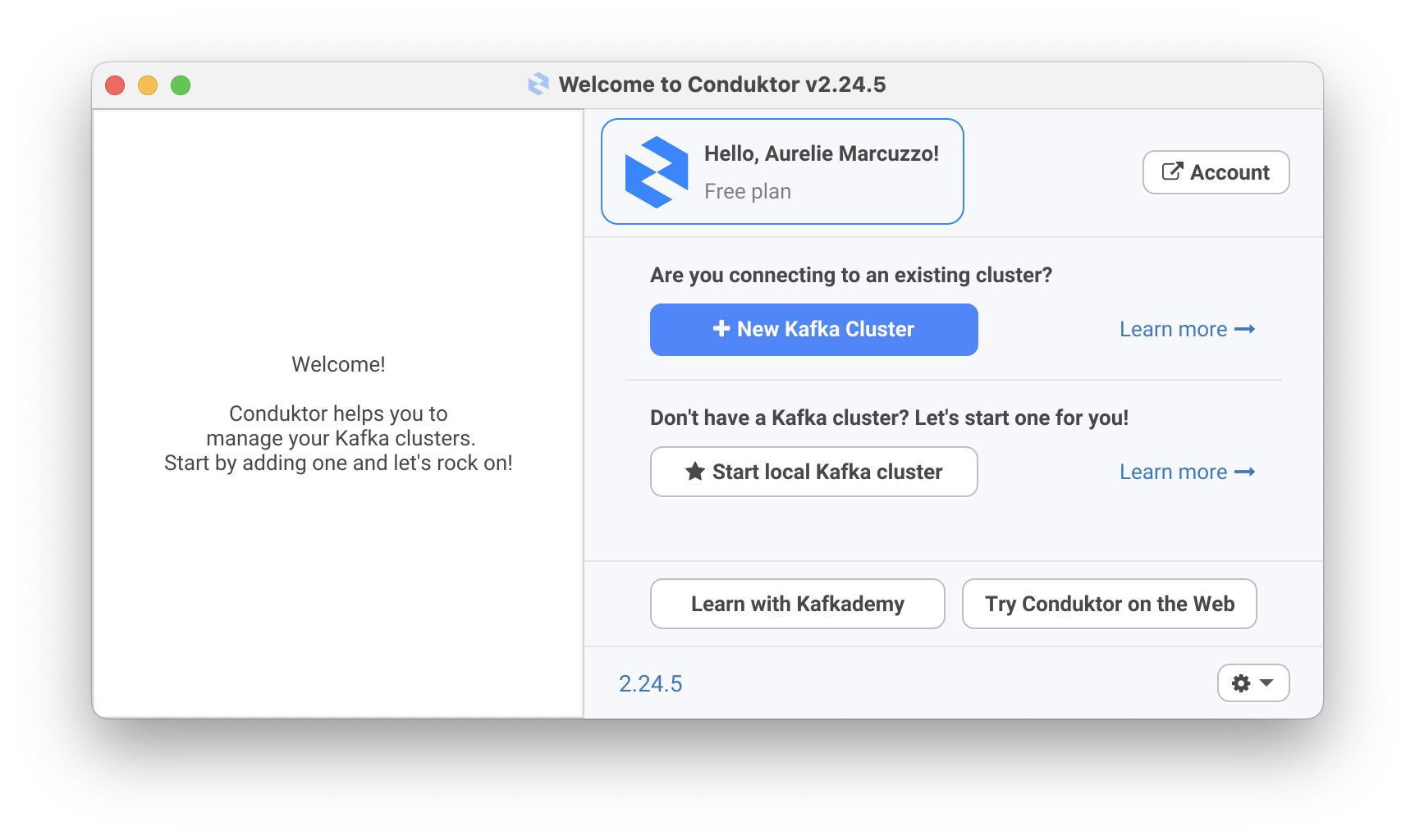 Please note how it's written that you're using the Free Plan of Conduktor Desktop, (in the bottom of the blue square). The issue is that you're supposed to be assigned to your Enterprise or Professional Plan.
If this happens, please follow these steps:
Step 1 - Reassign the user
Sometimes, this issue happens during the renewal of your license, as the token for authenticating your license lasts up to 14 days and can be carried over if you haven't logged in/out in a while.
In that case, some users might not be updated, so you need to ask the Conduktor administrator on your team (they will be an "Owner" or "Team Manager" role within your subscription), or Conduktor Support at support@conduktor.io, to reassign you to your subscription.
After that, you'll need to log in again, and hopefully, you'll be up-to-date!
Please note the Enterprise Plan indicator in the screenshot below.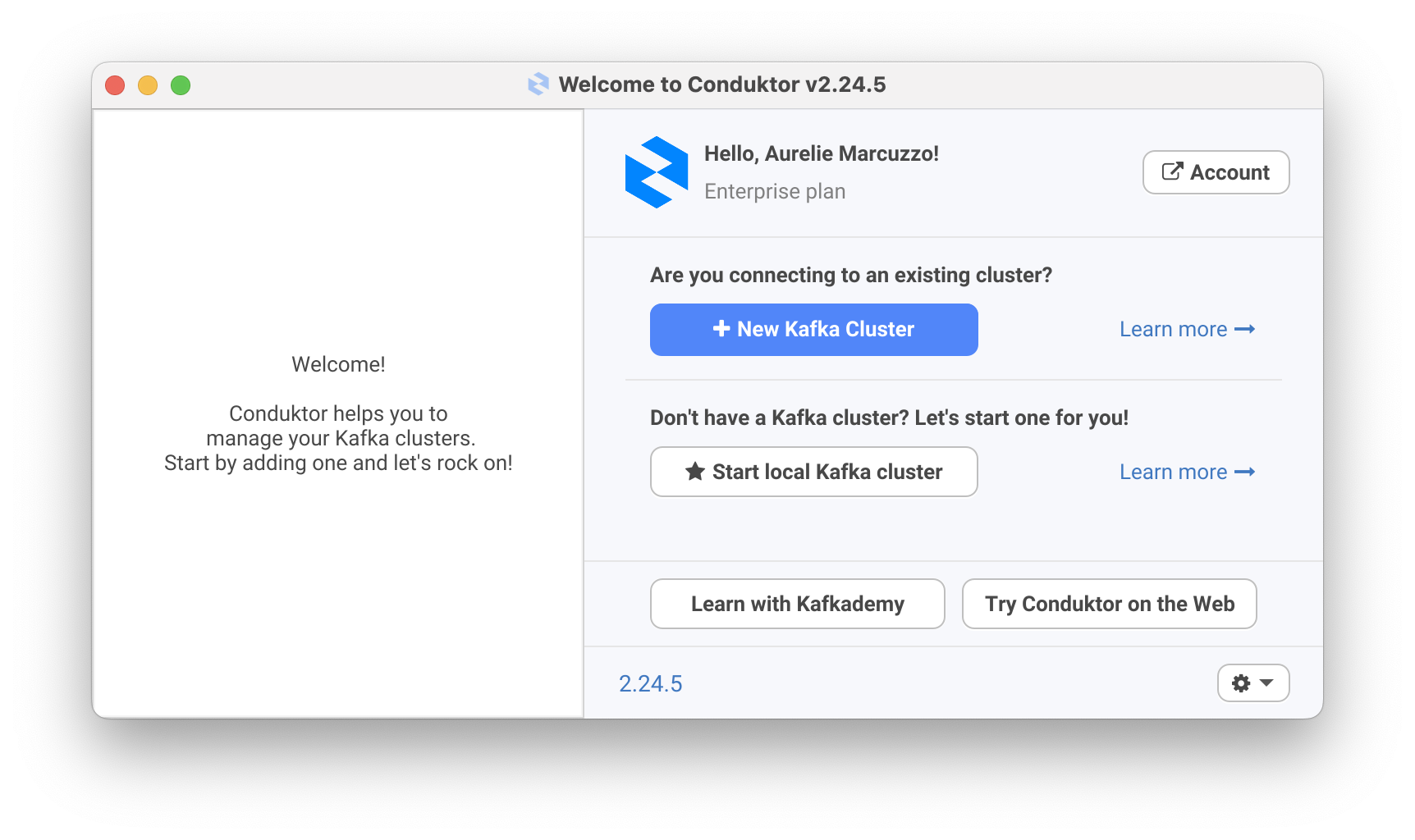 Step 2 - Clear the cache
If the reassignment didn't change anything, you can try clearing the cache of Conduktor Desktop.
First of all, you need to stop Conduktor Desktop.
Then you can modify the following file, depending on your OS:
| | |
| --- | --- |
| Mac OS | /Users/<user>/Library/Application Support/conduktor/v1/app.properties |
| Windows | C:\Users\<user>\AppData\Local\conduktor\conduktor\v1\app.properties |
| Linux | /home/<user>/.config/conduktor/v1/app.properties |
Here you have two options:
You can remove the lines starting with tpe= or pe=
You can delete the whole file, as it will be recreated when you will restart Conduktor Desktop
Finally, you can restart Conduktor Desktop and check that you're under the right plan.